10. Recollect — 2019


"Recollect" is an abstract portrait of the mundane, yet intriguingly strange daily sights which construct how I perceive my neighborhood in Hollywood, CA. This project explores the notion that through personal observations, we construct cities through our own perception, memory, and repetition. Therefore, I constructed a personalized, abstracted interpretation of my neighborhood through collaging 3D scanned sights which I feel capture the personal feeling it evokes.

The following .gifs showcase promotional images I created for the exhibition, featuring some of the photogrammetry "artifacts" which are included in the interactive installation.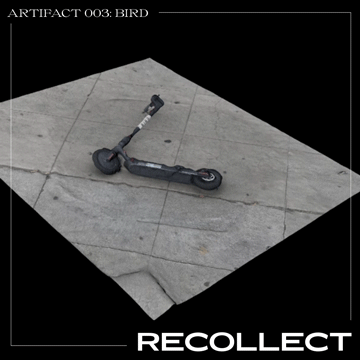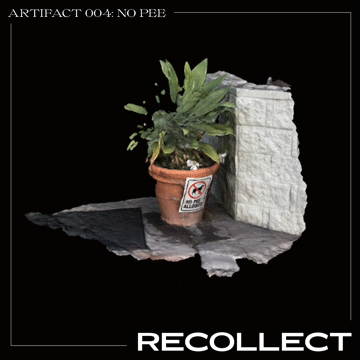 "Recollect" takes place as an interactive 360 installation, where the viewer is guided along a set pathway. Using a mouse or trackpad, the viewer is able to look around and explore the surrounding environment built solely upon photogrammetry.



"Recollect" was created using Agisoft Metascan, Cinema4D, and Unity 3D. Over 50 items were 3D scanned and included in this project. The environment also includes original audio comprised of various field recordings in the surrounding area.




This project was exhibited in the 2019 UCLA Design and Media Arts Undergraduate Senior Show.

Special thanks to Casey Reas, Hye Min Cho, Ryan Hanami, and Karina Lopez.